Wilindi Estate Country Cottages are a one of a kind unique farm stay experience.  Located just a 55-minute drive from Melbournes' CBD.
Famous for its wineries, pristine beaches and fine food, the Mornington Peninsula location, is perfect for a holiday or a mini escape at any time of year. We invite you to share our beautiful property and get up close and personal with our animal encounters on our farm tour.
Visit our little slice of paradise for a romantic getaway, family fun, or well being escape and soak up the country vibes at Wilindi Estate.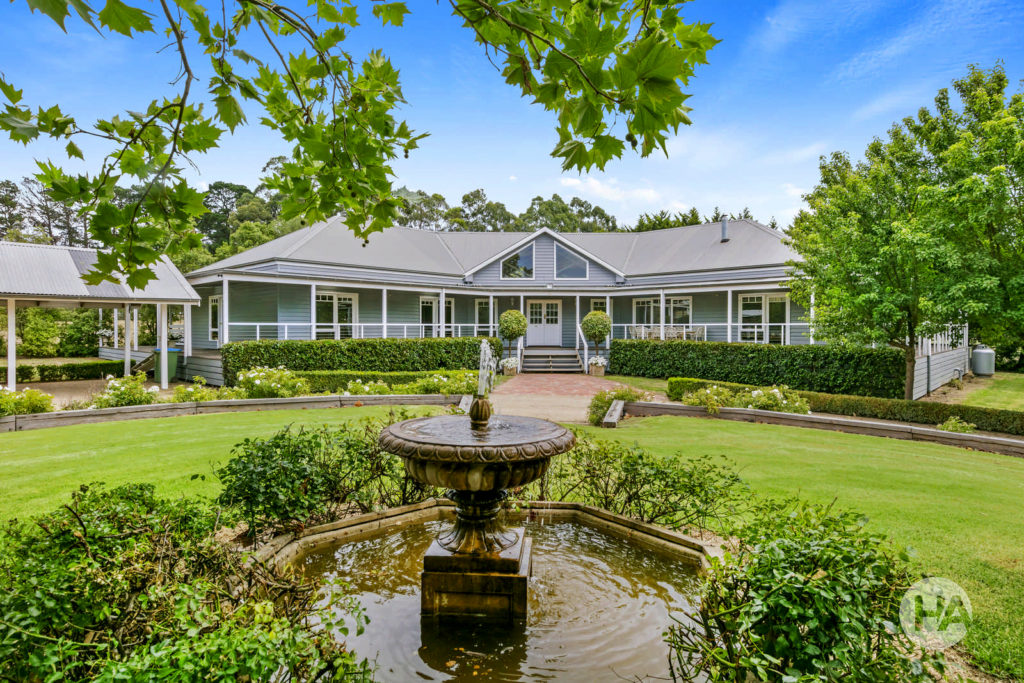 Caterina P.
,
Our family thoroughly enjoyed our weekend stay at this lovely new accommodation on the Mornington Peninsula. Not only was our accommodation very comfortable with disability access features (for an injured family member), the picturesque property was a destination in itself. The highlight of our weekend was our welcoming host
Georgie M.
,
As soon as we drove into the property we were instantly impressed and knew we were going to have an amazing stay. Miriam was the perfect host, she was informative, friendly and made us feel very welcome. The property is beautiful, private and has everything - A stunning pool, friendly horses, chickens and beautifully manicured gardens . The cabin was well appointed with coffee machine, lovely outdoor area and everything we needed , it was so clean . We highly recommend staying here, and can't wait to return again soon
Angela B.
,
We had such a wonderful time at this beautiful property. Miriam was a wonderful, friendly and helpful host. She made us feel welcome and respected our privacy. Showing us her beautiful animals, it is clear that she is an amazing, selfless individual.
Jason C.
,
I would rate it a million stars but five was max. I would suggest staying here if you want a peaceful holiday. Jarvis aged 10 My favourite part was the horses and patting them. The pool was good too. I rate five out of five. Molly aged 8
Marie Samantha B.
,
Our stay was out of this world… my husband, our two daughters and I had the best time!! Miriam was simply awesome and extremely helpful. The cottage was SPOTLESS and smelled sooooo gooddd! If you need a family getaway, it's definitely the place to be!!
Marika H.
,
Miss teenager and I had a relaxing escape at this lovely farm stay. Beautifully appointed cottages with large private garden and good attention to detail. Miriam's commitment to caring for and restoring trust in the horses she has rescued is very inspiring. Aside from admiring these beautiful creatures, we enjoyed a swim in the heated pool, a BBQ on the deck and lounging by the firepit at night. Perfect mix of related hospitality and attentiveness.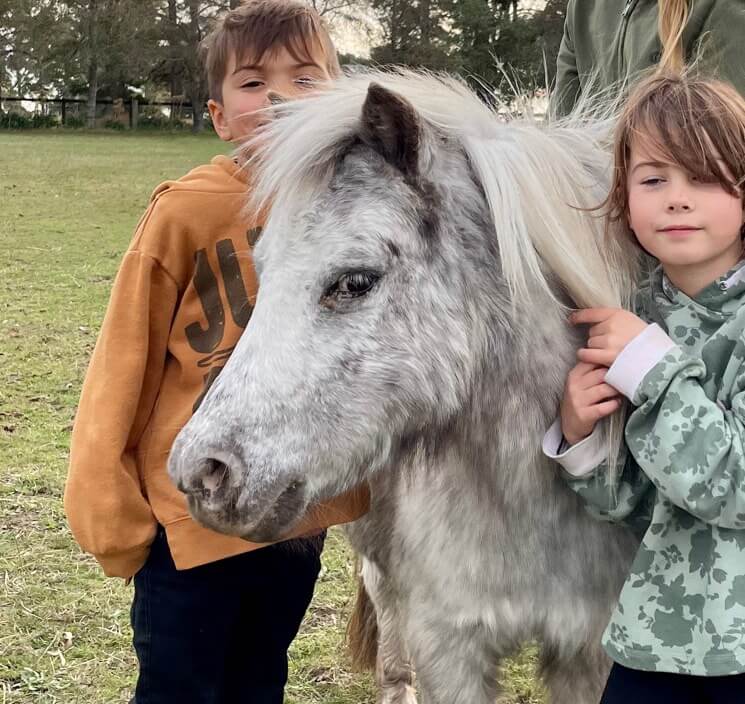 Herd Harmony
(Reg ACNC:
643168129)
Herd Harmony equine rescue operates from Wilindi Estate, booking fees go toward the rescue and rehabilitation of neglected, abused and abandoned horses.  Registered nationally with the Australian Not-for-profit and Charity Commission, Miriam's rescue work is combined with providing a unique educational experience for her guests and their families on the advertised 'Farm Tour'.
A popular playground for Melburnians, and less than an hours drive from Melbourne, the Mornington Peninsula is beautiful in any season. With the ocean on one side and Port Phillip Bay on the other, this thin strip of prime real estate offers visitors the best of everything
Spend an entire sunny day by the beach, or take a tour of historic seaside villages, the region's compact size and diverse array of activities means there's plenty to fill up your days.
Take your pick of the best or set aside enough time and do the lot. Treat yourself to lunch in award-winning eateries and renowned wineries, dabble in the arts and learn about local history. Need pampering? Indulge in a relaxing thermal spa and then play a round on a magnificent cliff top golf course. Reconnect with nature in pristine national parks, or boost your adrenaline in, on and around the water with a day of surfing, scuba diving or bush walking.